The Module House
A Timeless Classic!
Whether you call it a bounce house, bouncy castle or moonwalk, The Module House was the first of its kind.
Provides basic, simple, all-day fun for kids of all ages.
The large front marquee on The Module House can display any of our optional theme panels. Choose one, and we'll include it at no extra charge!
15' L x 15' W x 15" H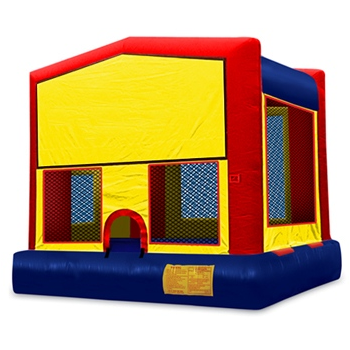 For Only $450* per Day, Get All of This:
The Module House.
Any* one of our Concessions, including enough supplies to serve about 40 guests.
Any* one of our Sports Interactives.
Offer valid any day of the week!
* Please Note: Premium Sports Interactives and Concessions are subject to an additional daily charge. Call for details.