The Accelerator
Two Lanes of Gravity-Driven Fun!
Get ready for some extreme vertical excitement with The Accelerator dual lane dry slide!
Two separate lanes eliminate long lines. Kids of all ages can slide down both sides at the same time.
Kids will be running up and sliding down The Accelerator all day long.
25' L x 20' W x 20' H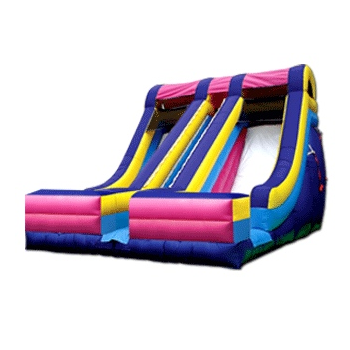 Great for the Weekday Special!
Rent The Accelerator at our standard daily rate.
Add one of our concessions, including enough supplies to serve about 40 guests, for no extra charge!*
Offer valid MONDAY - THURSDAY only (excl. holidays).
* Please Note: Premium Concessions are subject to an additional daily charge. Additional concession supplies are available for an additional fee. Call for details.