The Zorbie Run
Will You Accept The Challenge?
Ever wondered what it feels like to be a hamster running around in one of those plastic balls? Well, wonder no more!
The Zorbie Run will provide hours of fun, exercise and hysterics.
Watch and laugh as your friends try to manipulate these 9' balls through the crisscross course, then try it for yourself!
75' L x 23' W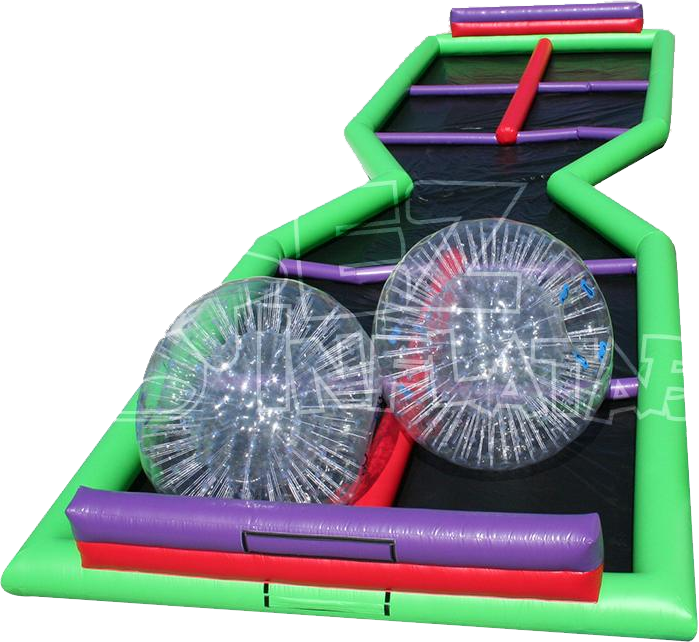 * Please Note: Due to insurance requirements, the Zorbie Run requires an operator/attendant, which is included in the rental rate. Please call for full-day rental pricing. This unit is not eligible for Special Package discount deals.